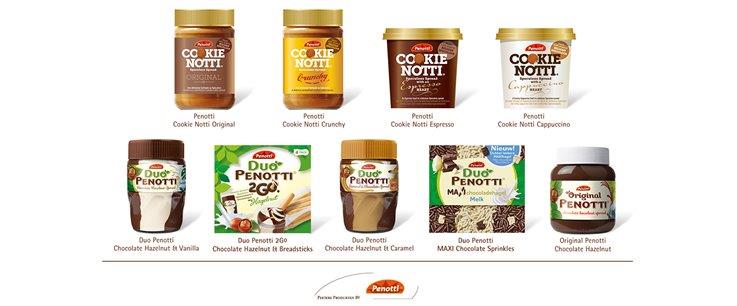 A doublelicious chocolate hazelnut spread combined with a fresh vanilla spread.
Duo Penotti is made of premium quality ingredients such as freshly harvested hazelnuts, cocoa and milk. Delicious on toast, pancakes, waffles or simply on a slice of bread.
GOOD TO KNOW
GMO free, no colors, no preservatives, no artificial flavors
Made with sustainable ingredients
Duo Penotti. The one and only stripy chocolate hazelnut spread!
This product is available in