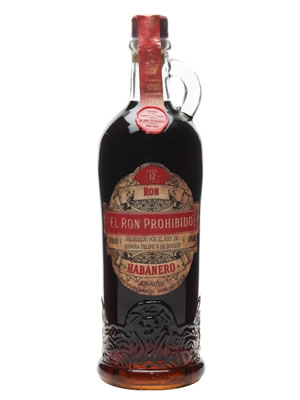 El Ron Prohibido Rum Bottling Note
El Ron Prohibido, is a Mexican rum which is made of a blend of rums of different ages, blended with used raisin wine barrels – an intriguing choice that pays off with distinctive bitter-sweet notes and a thick, luxurious mouth feel. Very stylish in its presentation, too.
Tasting Note by The Chaps at Master of Malt
Nose: Crushed walnuts, brown sugar and waves of vanilla. Following that, you'll start to get plenty of raisin and prune notes.
Palate: Viscous and mouth-coating. Honey, dark chocolate and more raisins. Black coffee, nutmeg and oak.
Finish: Strong coffee notes remain.
Overall: Enjoy it neat to get the most out of this distinctly rich rum.